Easier email delivery + email marketing software in the Cloud
Leave the complexities to us so you can keep the focus on better email content, more efficient processes, enhancing relationships to subscribers, and growing business.

"The GreenArrow support and account management teams have always gone above and beyond to make sure we've got the correct solutions in place for optimal performance."
Robert Coleman
OffTheBack | eTailer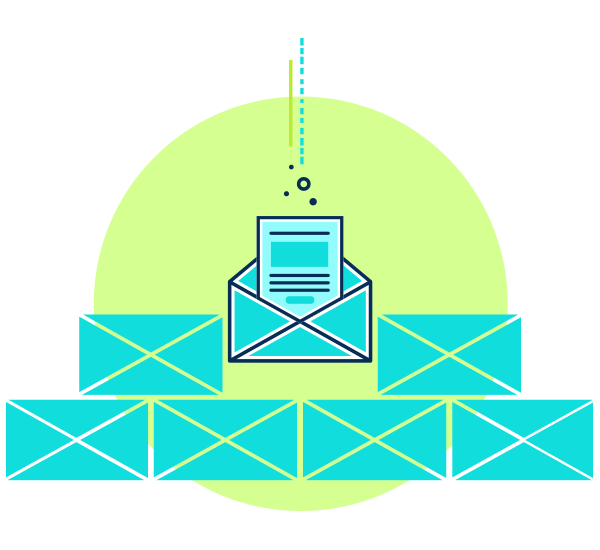 Deliverability details optimized
We provide a managed email deliverability service. With a combined 32 years of experience, our experts take care of the technical details for you.
Adjust delivery rate limiting and IP routing to enhance deliverability and route around trouble spots
Monitor the health of email delivery and fine-tune our network to enhance delivery
Maintain clean IP address reputations
Ensure SPF and DKIM authentication are protecting your email
Monitor for blacklisting of domains and IPs
1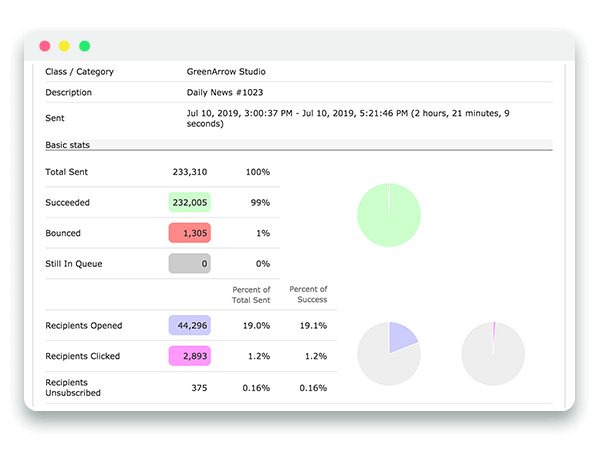 Transparent click & open tracking to assess subscriber engagement
Awareness of your subscriber engagement is key to email deliverability. Lean on GreenArrow's automatic & transparent tracking system.
Each email message is transparently modified to include click and open tracking links
Every click and open is recorded
Details are available through webhooks and statistics through per-campaign and aggregate reporting
2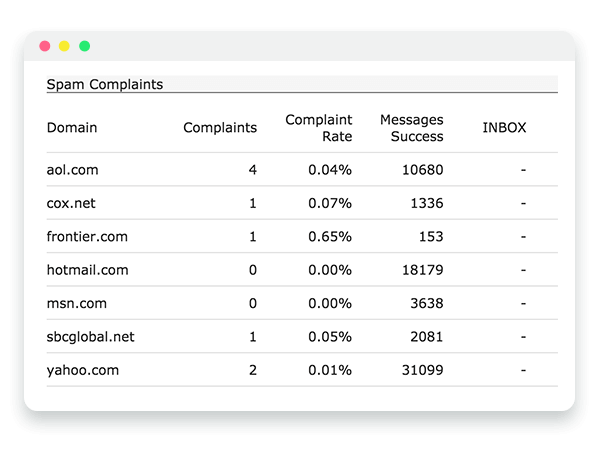 Bounce & feedback loop processing
Our automatic processing keeps your email list clean by removing bad email addresses and spam complainers.
Removing spam complainers with feedback loops helps reduce future spam complaints and identify problem spots
Removing bad addresses with bounce processing keeps your list clean
Some bad email addresses turn into spamtraps if they are not removed
Categorizes bounces into 23 different reason categories
3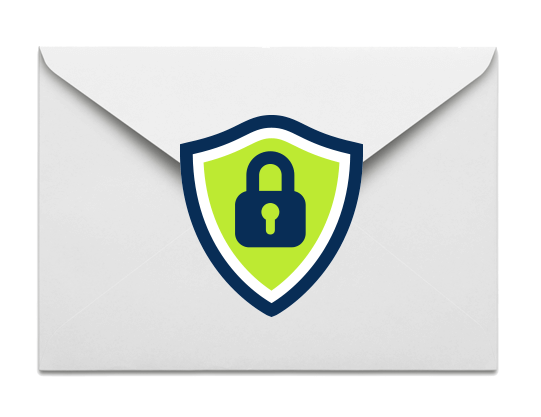 Encrypted email delivery
Prevent passive intermediaries from reading, intercepting or modifying your email. GreenArrow provides opportunistic TLS encryption for SMTP deliveries. If the remote server does not support encryption, GreenArrow's Engine will deliver without encryption. This also prevents Gmail from warning for unencrypted messages.
4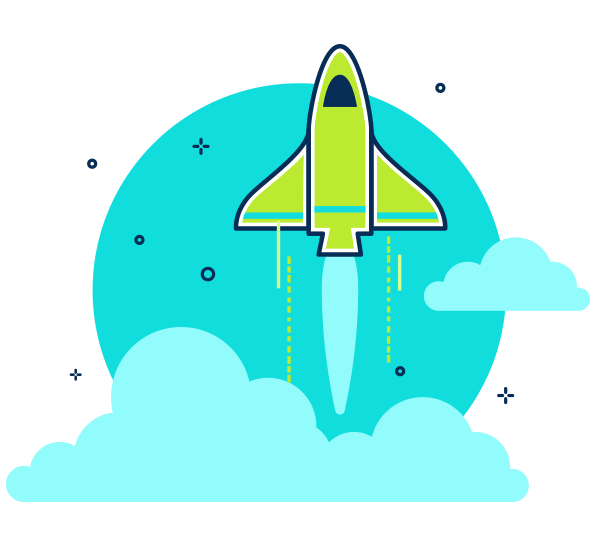 High speed, high-volume email delivery
Our powerful email delivery network boosts your performance and delivers your email quickly and efficiently.
Inject email through SMTP or HTTP API
Message batching and compression through HTTP API to improve performance
Delivery rates of 8M messages per hour (depending on message size) and 100's of millions of messages per month are no problem. (More available with a custom plan)
Flexible plans that meet your requirements. See Cloud Pricing ›
5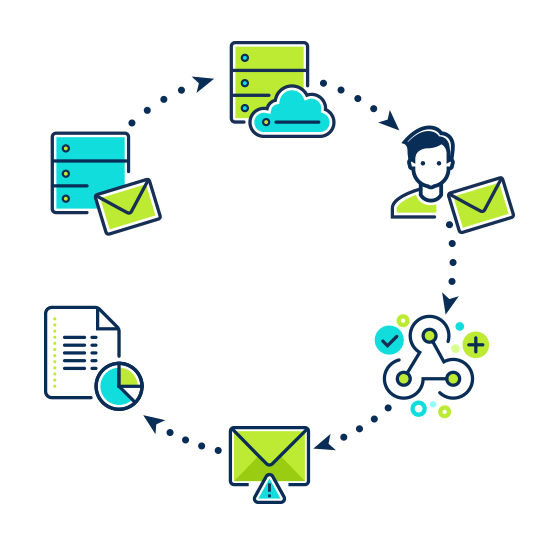 Enhance business processes with event delivery to HTTP webhooks
GreenArrow Engine gives you the information about your email delivery so you can build powerful integrations with your existing business processes.
Get notified of Clicks, Opens, Bounces, Deliveries, New Messages, and more
Notifications can include a custom tracking ID that you assign to each email
6
Ready for a test drive?
When you've got questions, there's nothing quite like seeing our software in action. Schedule a demo with us and we'll help you figure out how it can work for you.