Take control with a more powerful On-Premises Email Engine.
Our enterprise-grade Mail Transfer Agent is ideal for those who want to run and manage the software on their own hardware or on their own Cloud servers in order to have more control over configuration and features.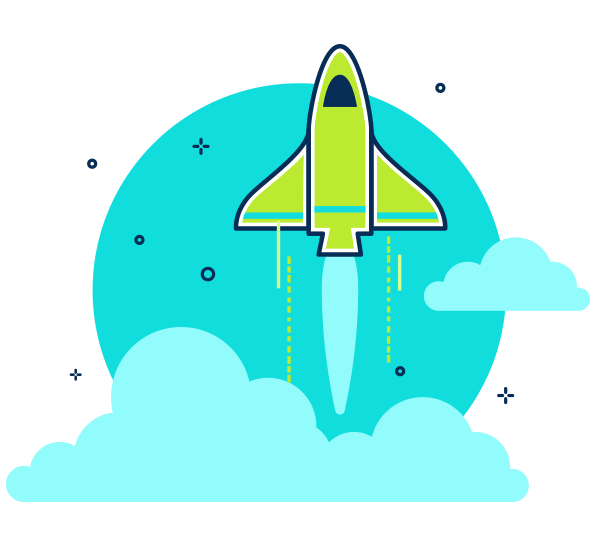 High-speed, high-performance email delivery
GreenArrow's powerful Mail Transfer Agent boosts your performance and delivers your email quickly and efficiently.
Inject email through SMTP or HTTP API
Delivery rates of 8M messages per hour per server depending on message size
1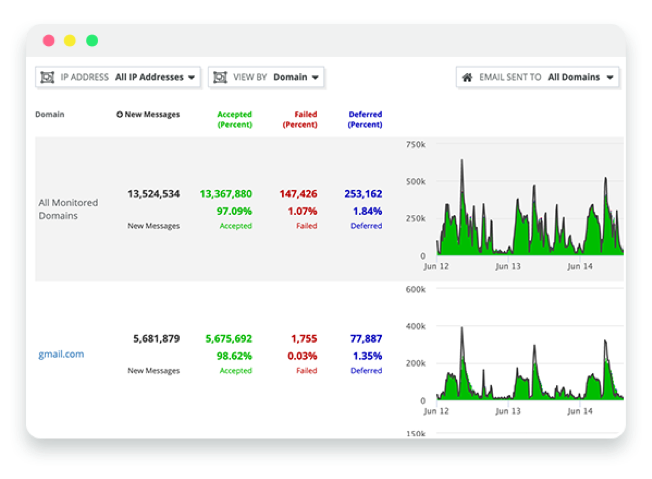 Monitor email delivery at-a-glance with Dynamic Delivery Charts
Review time-series graphing of your SMTP delivery in order to quickly pinpoint problems, see trends, and optimize your email delivery.
Drill down by IP address, recipient domain, or throttle rule
Adjust throttle settings directly from reports
2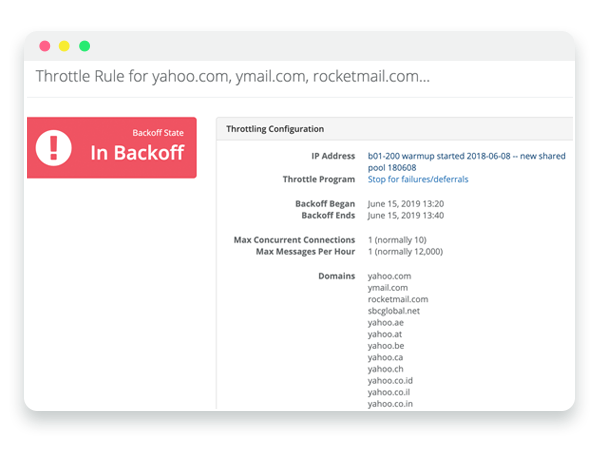 Improve email delivery with automatically adjusted throttling
Dynamic Delivery programs automatically suspend or throttle back email delivery on IPs that are experiencing problems.
Protects your email sending reputation by being polite to Mailbox Providers
Automatically routes email around trouble spots when combined with Routing Rules
3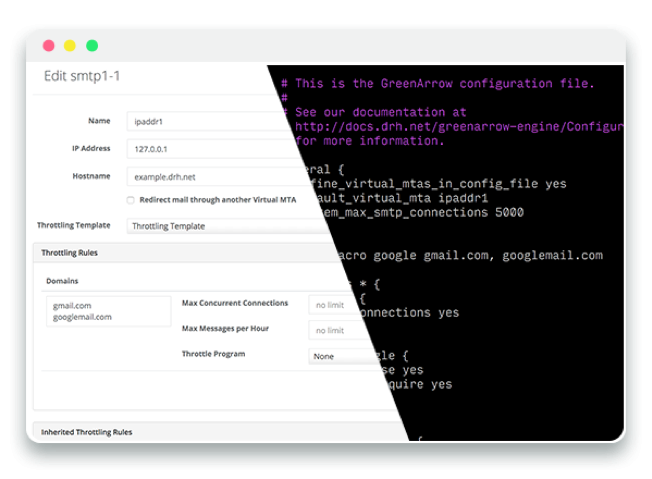 Configuration, your way, through API & UI or configuration files
Integrate key configuration in whatever way is best for your existing processes and systems. GreenArrow Engine doesn't hold you back.
User intuitive web-interface & complete API
Powerful NGINX-style configuration files
Easily synchronize multiple servers with configuration files
4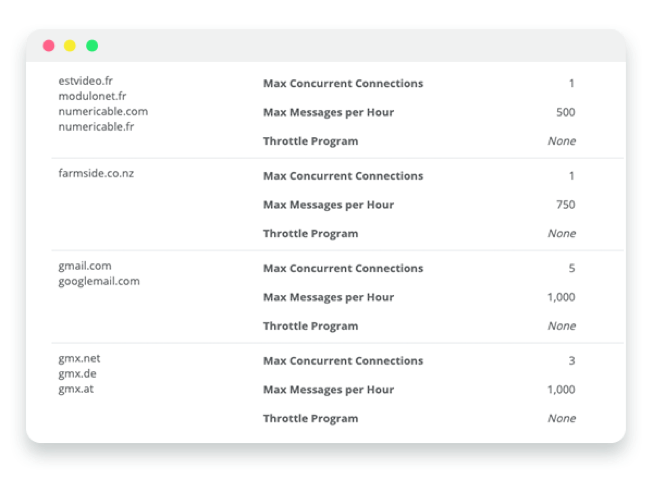 Delivery rate limiting
The control and limit of your delivery speed and concurrent connections is key to successful email delivery. GreenArrow Engine gives you all of the settings you need.
Allows you to obey the Mailbox Providers' speed limits, leading to better results
Enables warming up IP addresses
5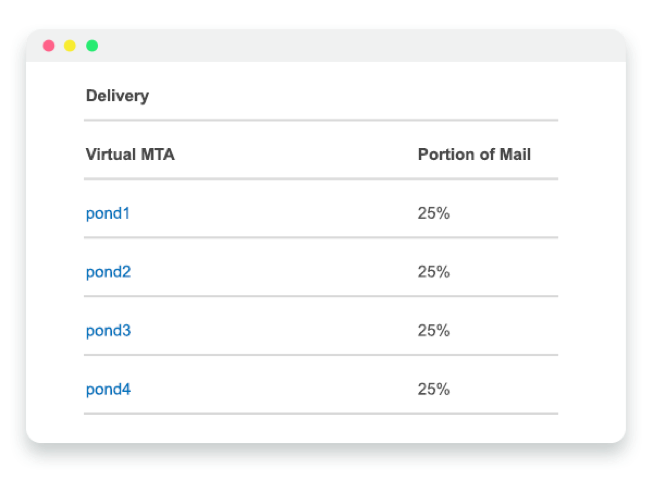 Multiple IP support & flexible email routing
Flexible Routing Rules allow you to send from multiple IPs on the same server and intelligently route email between them.

Maintain different reputations on different IPs
Spread email over multiple IPs to achieve redundancy or volume
Route around trouble-spots on a per-domain basis
6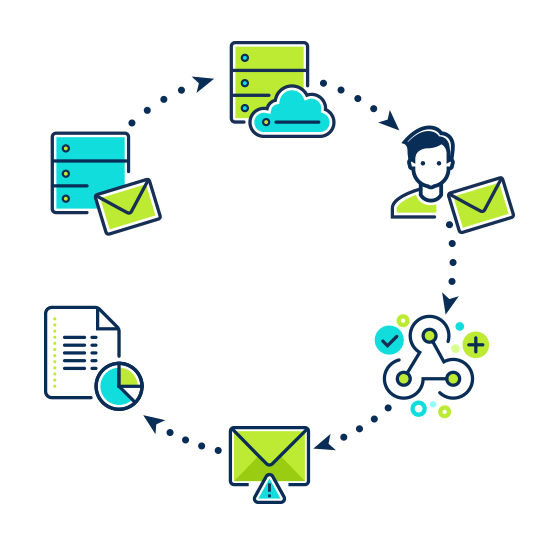 Enhance business processes with event delivery to HTTP webhooks
GreenArrow Engine gives you the information about your email delivery so you can build powerful integrations with your existing business processes.
Get notified of Clicks, Opens, Bounces, Deliveries, New Messages, and more
Also supports event delivery by performing a custom action in your database or writing to a logfile
Notifications can include a custom tracking ID that you assign to each email
7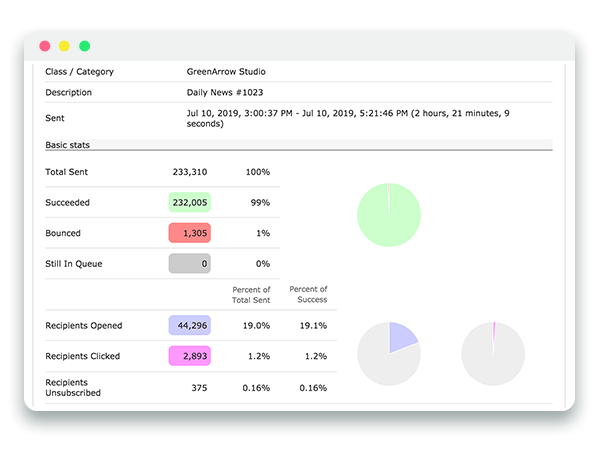 Transparent click and open tracking to assess subscriber engagement
Knowing your subscriber engagement is key to email deliverability. Instead of building your own click and open tracking system, lean on GreenArrow's automatic & transparent tracking system.
Each email message is transparently modified to include click and open tracking links
Every click and open are recorded
Details are available through webhooks and in per-campaign reporting
8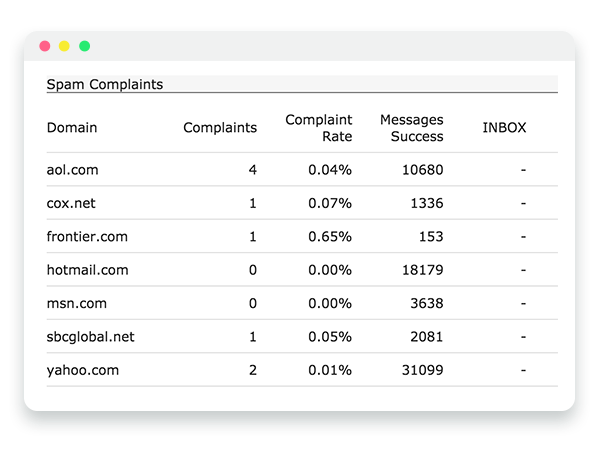 Bounce, spam, feedback loop, & other incoming message processing
Keeps your email list clean by removing bad email addresses and spam complainers
Removing spam complaints helps reduce future spam complaints and identify problem spots
Some bad email addresses turn into spamtraps if they are not removed
Categorizes spam complaints into 23 different reason categories
9
Ready for a test drive?
Schedule a demo with us and we'll help you figure out how it can work for you. When you've got questions, there's nothing quite like seeing our software in action.