Flexible and secure SMTP and API email delivery from your application or website.
Easy integration, managed deployment, and our Core Deliverability Features including Dynamic DeliveryTM.
Choose an on-premise MTA or managed cloud solution.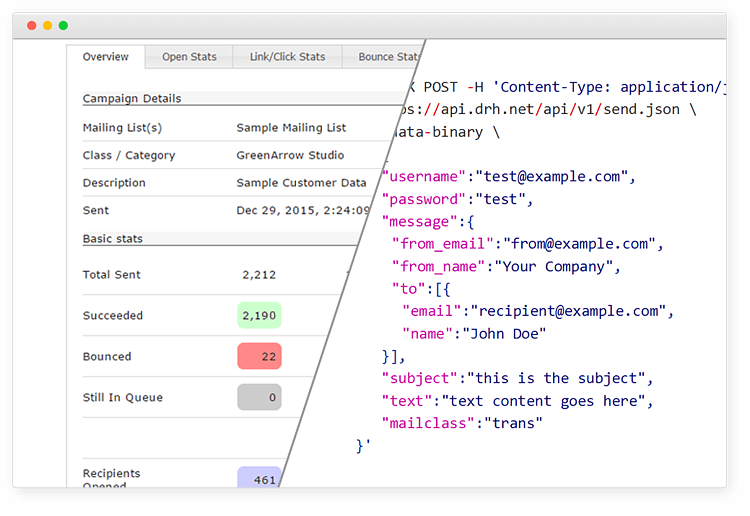 Reach the Inbox
GreenArrow Core Deliverability FeaturesTM
We take care of the details. From foundational best practices including RFC compliance, DKIM signing to the advanced features senders need today, such as Dynamic Delivery, Routing Rules, and in-depth reporting.
The Human Element
Even the best software needs a driver. For cloud customers, we got the wheel. For on-premise customers, we are your co-pilot with sensible defaults, LaunchAssist, deliverability resources, documentation, and Inbox Strategy Consulting and more.
Quality Email
This one is up to you and we'll tell it to you straight: sending wanted, expected, and relevant email is essential to your Inbox success.
1
Achieve Volume & Speed
Have a big list and an important deadline? Need high-performance? Don't be held back by slow software. GreenArrow users boast sending 10M+ emails an hour with up to 8,000 concurrent connections. GreenArrow's Engine will ensure your time-sensitive messages are delivered on time.
2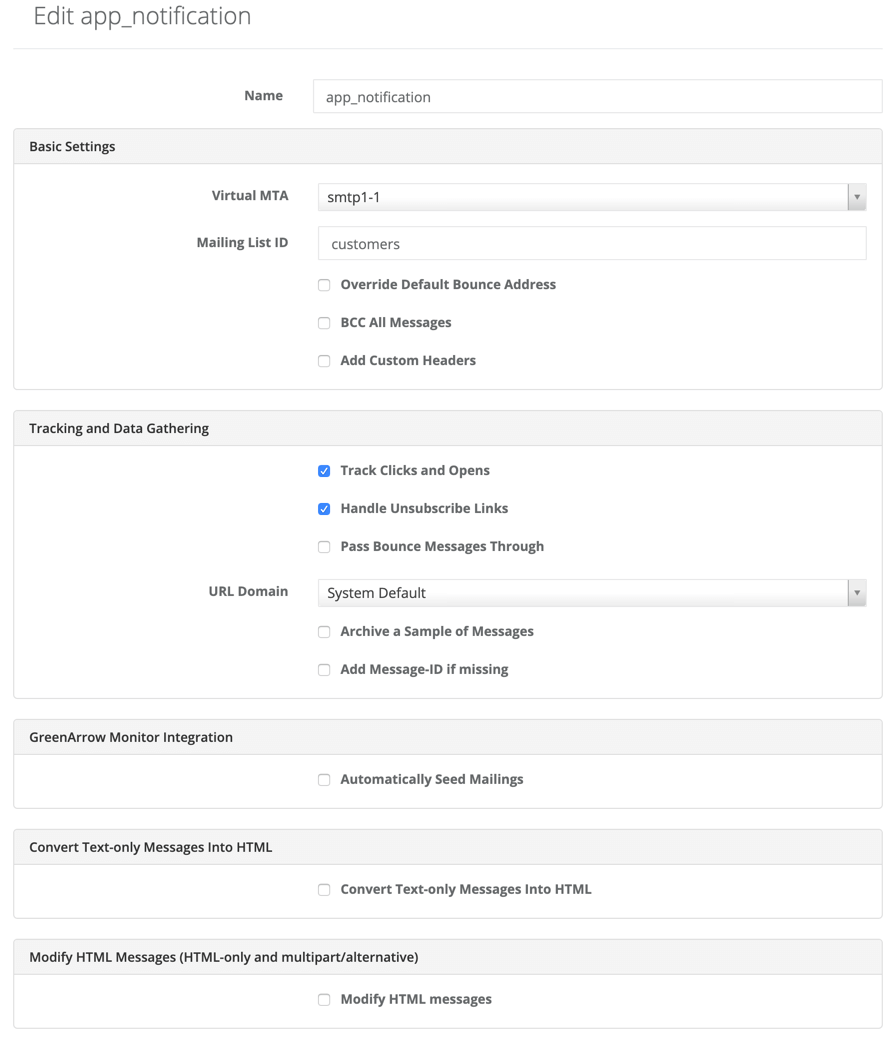 Intuitive Interface
We've built an intuitive, easy-to-use web interface for technical and non-technical teams, alike. For example, easily assign different delivery attributes to various classes of email.
3
Encrypted Delivery
Prevent passive intermediaries from reading, intercepting or modifying your email. GreenArrow provides opportunistic TLS encryption for SMTP deliveries. If the remote server does not support encryption, GreenArrow's Engine will deliver without encryption.
4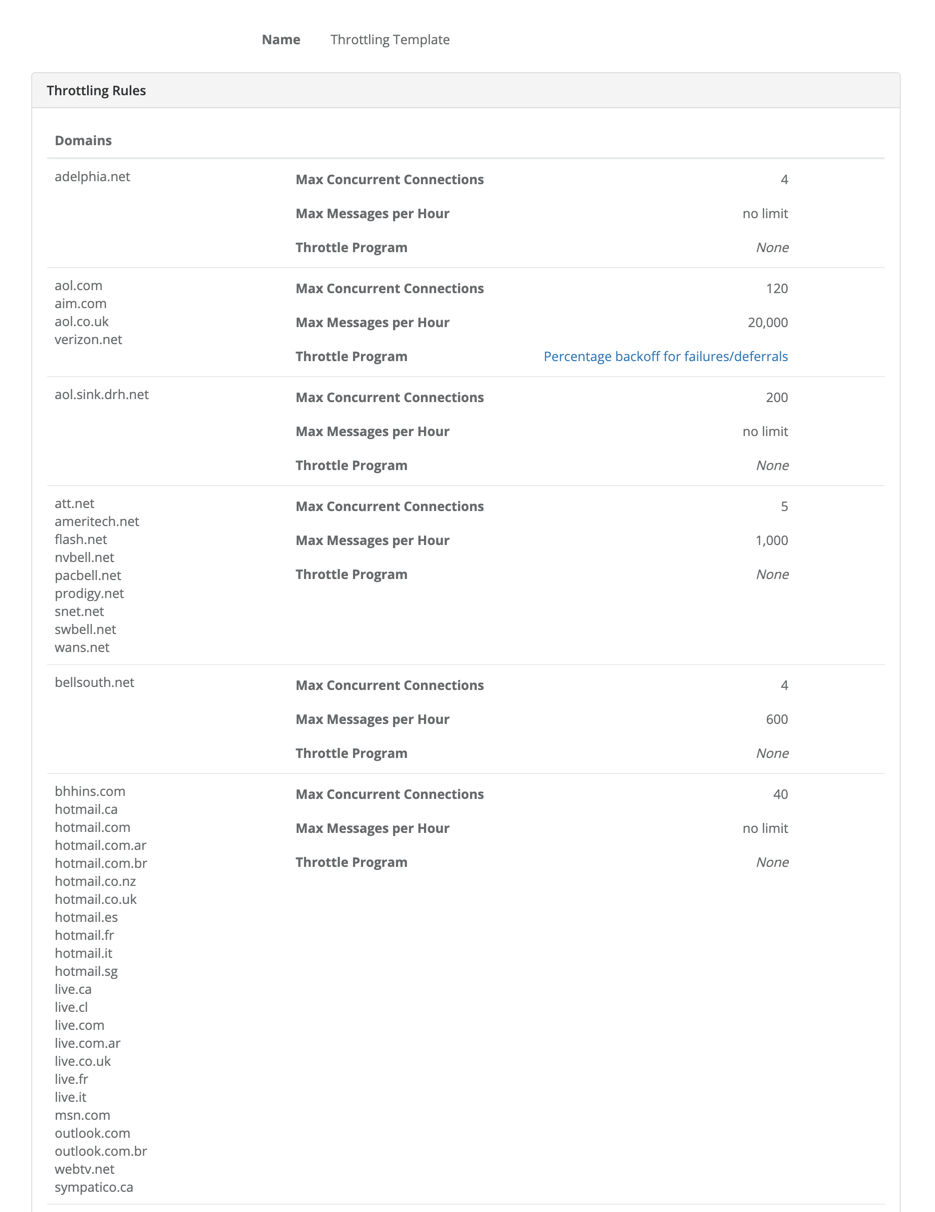 Dynamic DeliveryTM
Automatically adjusts your delivery settings based on how the ISPs are responding to you.
When the ISPs push back on your email delivery, GreenArrow's Dynamic Delivery will automatically throttle down your sending rate, which, by being polite, can help improve your overall delivery.
5
Advanced Reporting
Get more insight into your campaigns and deliverability, including the ability to drill down to ISP deferral and failure messages.
Discover 51 data points, including: detailed bounce codes, spam complaint rates by domain, clicks/opens and more. Pair these reports with Inbox Monitor analytics to identify weaknesses or opportunities for improvement.
6
Ready for a Test Drive?
When you've got questions, there's nothing quite like seeing our software in action. Schedule a demo with us and we'll help you figure out how it can work for you.