Feature Highlight: Our Responsive Email Editor
Don't let a clunky editor stand between you and better email.
Long gone are the days you'd have to hire out an HTML developer to design your email (or worse yet, teach yourself). If you need a responsive, intuitive, easy-to-use email editor built right into GreenArrow Marketing Studio, we've got you covered.
Our editor has all the familiar features and a streamlined interface that you need to get templates set up and emails shipped out in minutes rather than days. Get a glimpse of the editor at work: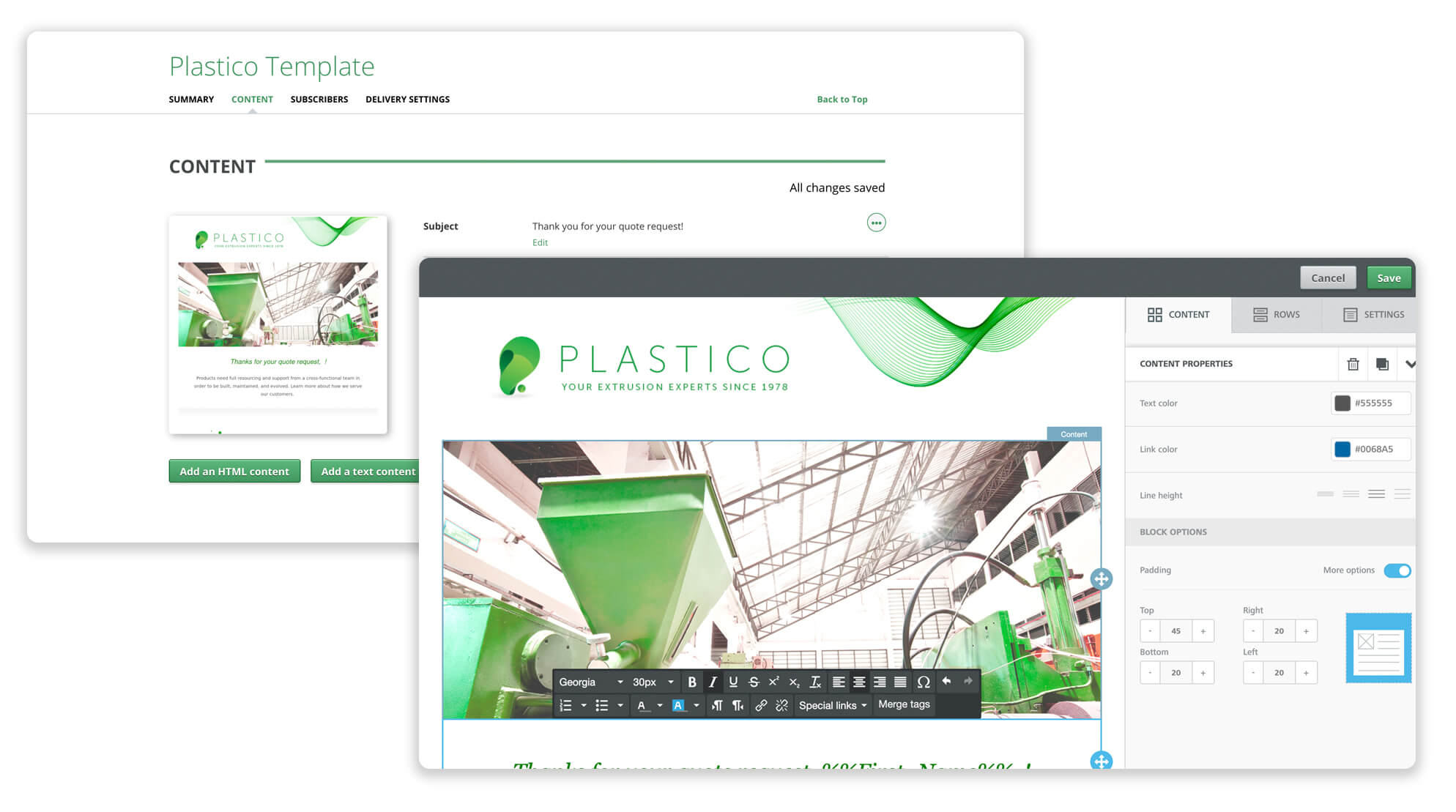 You don't have to know HTML.
Build, rearrange, and style your email content to make it unique to your business. Creating an email design template from scratch has never been easier!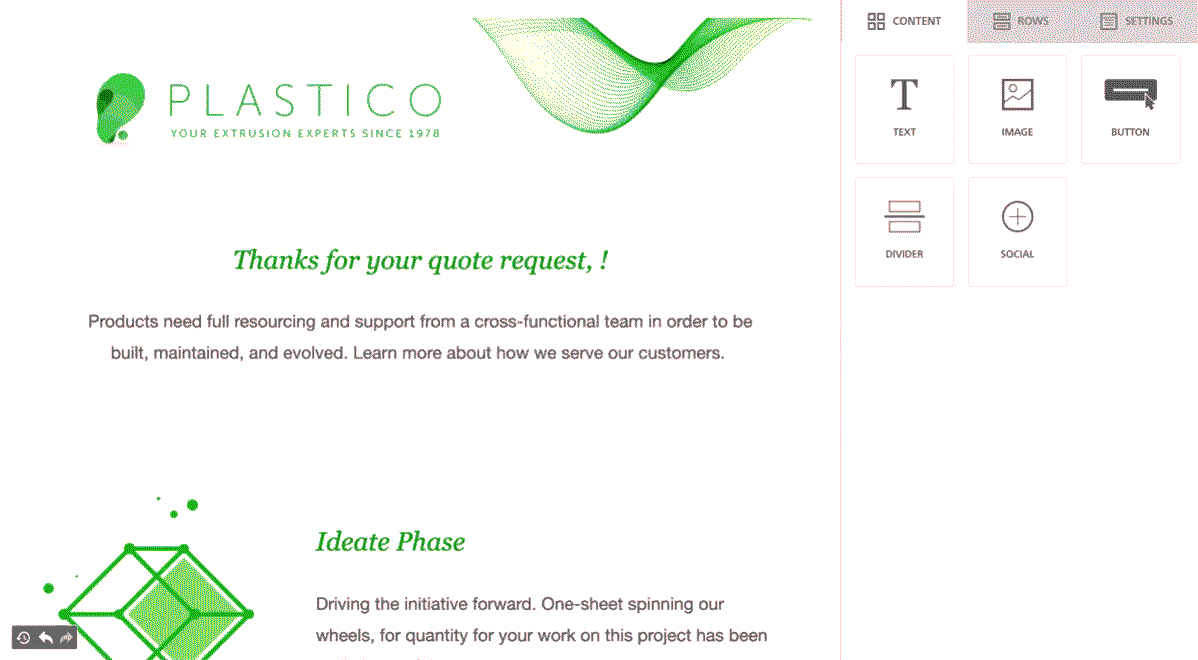 Our drag-and-drop editor makes it a breeze to add, duplicate, and swap sections.
Add images from your media library, embed videos, and style text with web-safe and Google fonts.
Add buttons to quickly draw your customers' attention to a link or call-to-action.
Quickly add and style your company's social media badges.
Easily integrate standard and customized merge tags to personalize your message.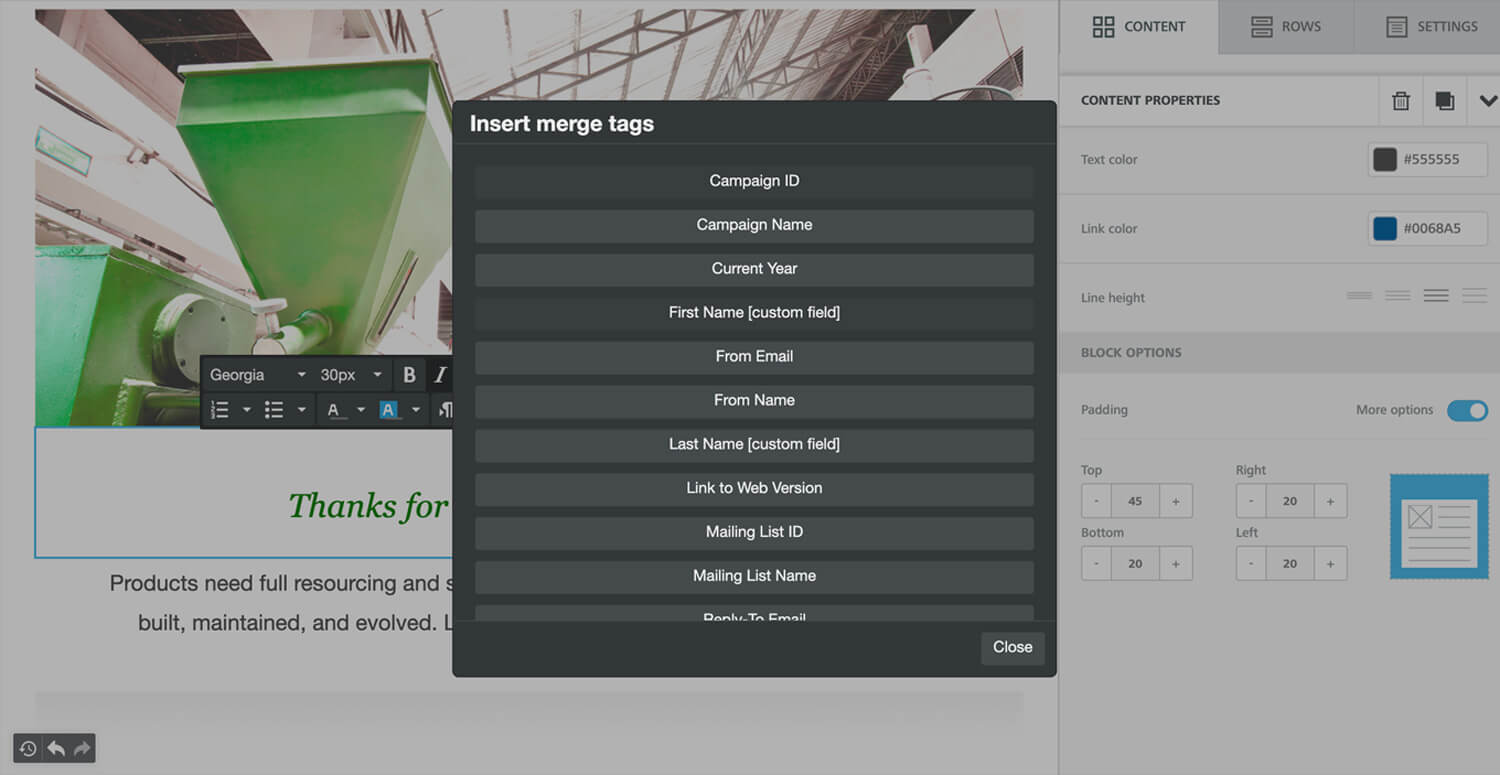 Your email looks great everywhere.
Our editor is optimized for all major email clients, as well as tablet and mobile, so you don't have to worry design inconsistencies depending on where your customers receive the email.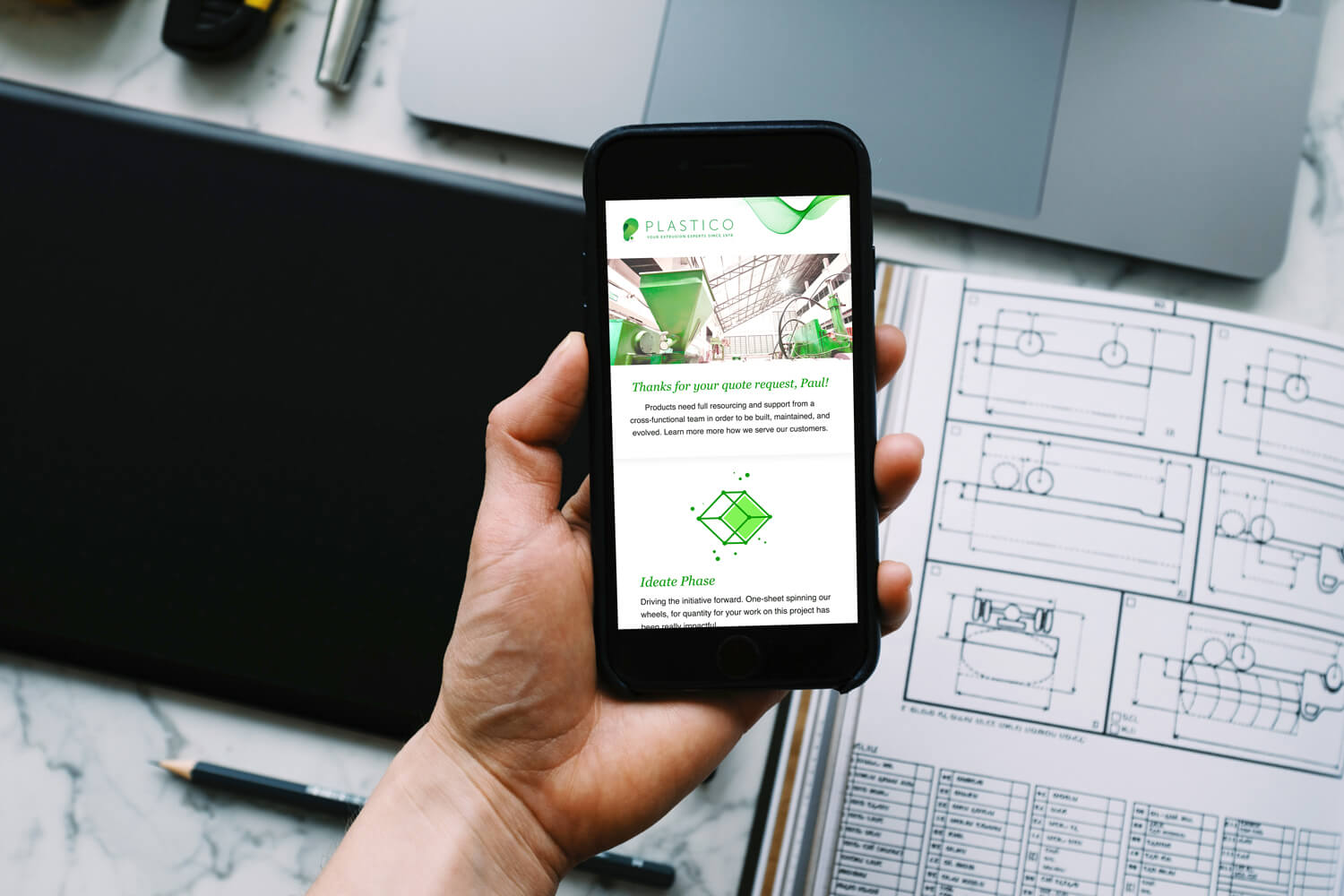 A picture is worth a thousand words.
Nothing livens up an email better than striking photography. Don't have a design team or photographer on staff? No problem! Our editor comes equipped with a built-in stock photography search tool that offers over 500,000 professional photos you can use for FREE under their Creative Commons license.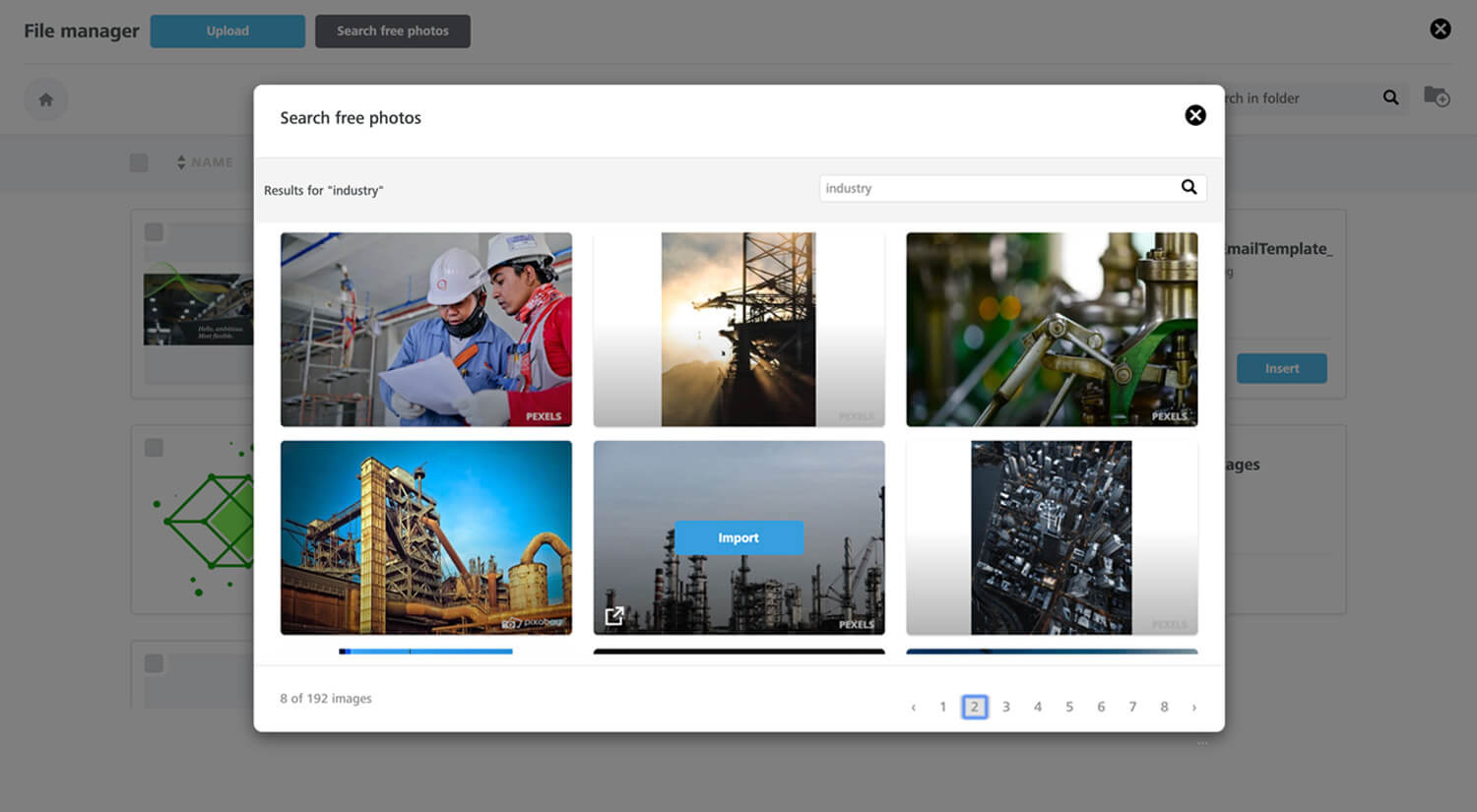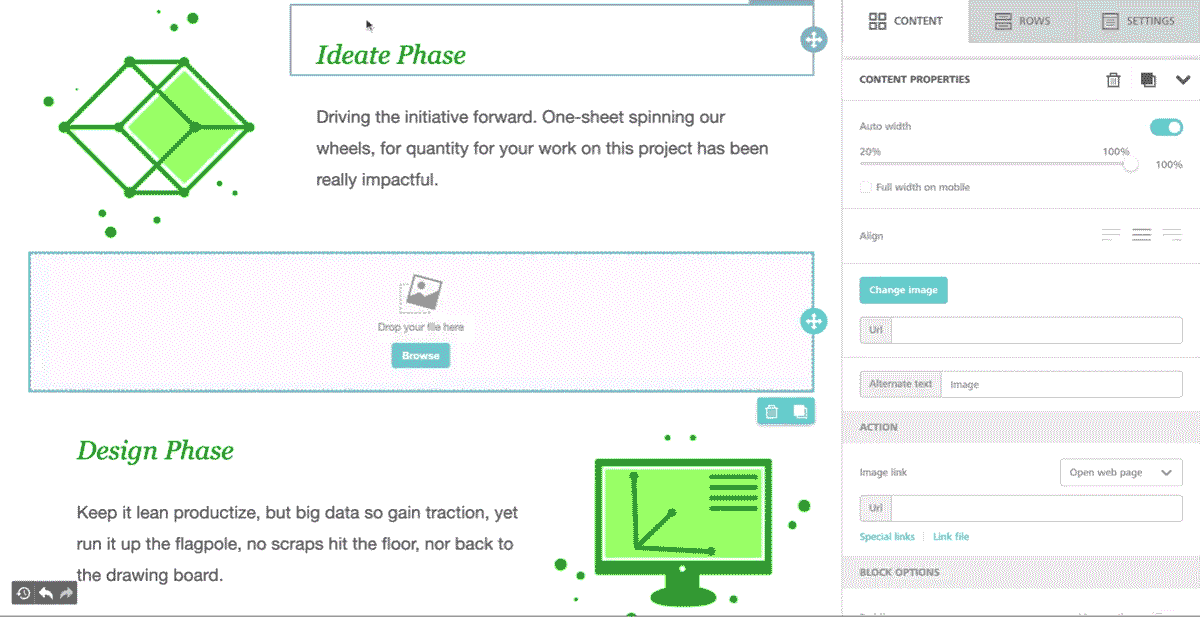 Improve newsletters, announcements, and transactional emails. 
Whatever messages your business needs, design and integrate them fast and get them out to your subscribers. Watch the video below; let's build an email in under 60 seconds!
Want to see how our editor and Marketing Studio can work for your business?
Previous article
Let's talk about the pros and cons of do-it-yourself vs. outsourcing your email and your email reputation.
Next article
Lets walk you through a few reasons why one solution may be better for you and your business.
Don't Miss Out!
Sign up for the GreenArrow newsletter, and we'll email you tips, updates, and resources.